Litigation Services
Appraisal Systems, Inc. is a full service Real Estate Valuation firm providing professional appraisal and consulting service to government/public agencies, corporations and businesses of all sizes, the legal profession, financial institutions and private persons.
With eighteen state certified appraisers and a support staff of eighty full time employees' collaborating across the State of New Jersey, the firmís size, diversity and advanced technological resources enable us to offer comprehensive appraisal services.
Appraisal Systems is widely respected for the depth of our industry knowledge and for being responsive and efficient.
Our appraisers and support staff adhere to the highest standards of appraisal practice and the highest standards of service.

They provide appraisal and consulting services in the defense of State Tax Court and County Board appeals for municipalities throughout the State of New Jersey.
In addition to all types of residential properties, their vast experience includes but is not limited to special purpose properties, refineries, petroleum storage facilities, pipe lines, quarries, breweries, hotels, casino-hotels, shopping centers, motels, regional malls, golf courses, power plants, corporate headquarters, nuclear generator stations, hospitals, marinas, airports, large raw acre tracts, office buildings, industrial parks, garden and high-rise apartments and others.

Real Estate Appraisal Services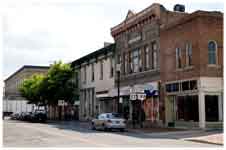 Appraisal Systems, Inc. is a full service Real Estate Valuation firm providing professional appraisal and consulting services to government, public agencies, corporations, financial as well as lending institutions, businesses, the legal profession, and private persons. With offices in Whippany, Glen Rock, Newark and Cherry Hill we are well situated to provide real estate appraisal services on a state-wide basis. Our professional staff of State Certified Real Estate Appraisers has extensive experience in the valuation of all types of real estate.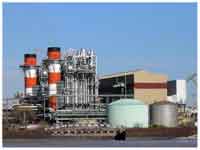 We produce appraisal Reports in accordance with the requirements of government agencies, lenders, courts, The Appraisal Foundation, and The rppraisal Institute under the Uniform Standards of Professional Appraisal Practice (USPAP). When a client's needs are best served with less than a Self-Contained Report, we produce Summary Reports or Restricted Appraisal Reports. We supply form reports with the FHLMC, FNMA, and CRIIMI MAE formats for residential lenders, in compliance with government standards. Narrative reports for banks are made in accordance with FIRREA. Preparations suitable for presentation of our opinions and analyses in court is part of many assignments.
State of the art technology aids in the preparation, quality, content and appearance of our appraisal products. Our extensive work in the mass appraisal field enables our staff of sixteen state certified appraisers to access an extensive database of sale, lease and expense comparables that provides clients with the most up-to-date and comprehensive appraisal reports.
Condemnation, Property Sales & Acquisition
The firm shall perform appraisal reports which include road widening projects, easement and land acquisitions for public improvements and utilities, valuing municipally owned property for sale and acquisition of land using open space funds.
Commercial and Industrial Appraisals
A staff of qualified State Certified General appraisers utilizes the latest technology, data collection, and financial valuation techniques in appraising even the most complex of properties.
Residential Appraisals
We are licensed to appraise all residential property throughout New Jersey, including property valued over a million dollars.
Pairing your needs with the appropriate appraisal report type and format, we provide:
Self Contained Appraisal Reports
Summary Appraisal Reports
Restricted Use Appraisal Reports